Copy & Creative
Content that inspires your prospects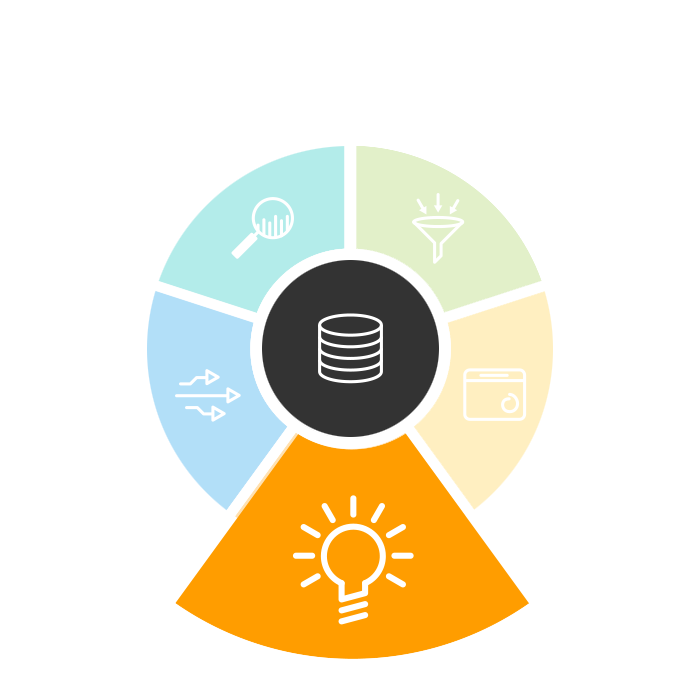 Whether you are approaching new prospects or expanding sales to existing customers, you must provide content that shows people two things: how to solve their challenges and how to do things better.
We help you with both by creating high-impact content that engages your audience, mapped to where each prospect/customer is in the buying cycle. Some customer feel real pain and can pinpoint it. For those, we create and present highly targeted content that compels them to see your solution (I.e. via demo, webinar, etc.) and advance toward a purchase.
For people who are not close to purchasing, we create content that is highly informative as well as easily consumable and shareable.
When you need content to drive campaigns, think of us for:
Your prospects and customers aren't just seeking to buy a product or service. They want a seamless extension of your in-house team
Targeted copy that translates into effective sales tools
Best-practice interviews to innovate new angles
Methodical content planning, production and promotion
Many of our marketing programs rely on content we develop on behalf of our clients.
Over 1,000 Successful Lead Programs Completed
"We've been using markITelligence for over five years. They are the only company to consistently deliver the results we need, and they do it for both domestic and international lead development programs."
– Anastasia Antonova, Marketing Manager, Netwrix